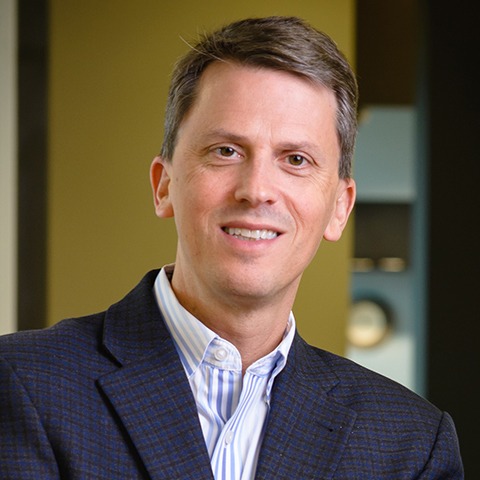 Clay B. Thorp
General Partner
Clay is an entrepreneur turned venture capitalist. Since 1995, he has co-founded eight companies in the life science arena and co-founded Hatteras in 2000. Since co-founding Hatteras, Clay has been instrumental in building the firm from its origins with a $3 million seed fund to a venture capital partnership that manages over $800 million across seven vintages. Clay has led investments in a range of life science companies, including biopharmaceuticals, medical devices, diagnostics, and research informatics.
Clay began his career in 1995 when he co-founded Xanthon, Inc., a bioinformatics company with electro-chemical detection technology for direct analysis of DNA, RNA and proteins. Shortly thereafter, he co-founded Novalon Pharmaceutical Corporation, where he led financing efforts and was head of business development from inception until Novalon's sale to Karo Bio for $106.7 million in May of 2000. Subsequently, Clay applied his entrepreneurial passions to co-founding Hatteras Venture Partners (formerly Catalysta Ventures). Since that time, Hatteras has invested in over 80 companies in the life science industry, serving as the founding or first institutional investor in approximately half of these. Clay has led investments and numerous strategic transaction processes in a variety of portfolio companies, including G1 Therapeutics, Rodin Therapeutics, Vigil Neuro (VIGL), Clearside Biomedical (CLSD), Kymera Therapeutics, Lysosomal Therapeutics, Inc., Asthmatx, Inc., PhaseBio Pharmaceuticals (PHAS), ArtusLabs, and Synthematix, Inc. In the latter case, Clay served as CEO and Chairman from inception in 2000 until the company was acquired in April 2005 by Symyx Technologies (SMMX).
Clay currently serves as Chairman of PhaseBio Pharmaceuticals (PHAS). He is also on the boards of Clearside Biomedical (Nasdaq: CLSD), GeneCentric Therapeutics, StrideBio, Inc., and Seaport Diagnostics. He is a board observer with Tune Therapeutics, Artizan Biosciences, Myeloid Therapeutics, Veralox, Inc., and BITT. Clay is also on the Strategic and Scientific Advisory Board of Brii Biosciences. He serves on the Chancellor's Philanthropic Committee at UNC-Chapel Hill, the Board of Visitors of the Lineberger Comprehensive Cancer Center at UNC-Chapel Hill, and on the board of the NC School of Science and Mathematics Foundation. He also served on the National Academy of Sciences' Committee to conduct a congressionally mandated review of the federal SBIR and STTR programs. He holds a Master of Public Policy from Harvard University and a B.A. in mathematics and art history from the University of North Carolina at Chapel Hill.
COMMUNITY AND BOARD ENGAGEMENTS:
Clay started his career as a social entrepreneur by co-founding the Student Coalition for Action in Literacy Education (SCALE) as a junior at UNC-Chapel Hill in 1989. For that, he was honored as Point of Light by President George H.W. Bush. Since that time, Clay has been active at state and national levels in public policy and public service. He is a past board member of the NC Biotechnology Center, CED, Public Allies, and the Wildacres Leadership Initiative and co-chair of the NC Governor's Innovation to Jobs working group.
BACK TO TEAM